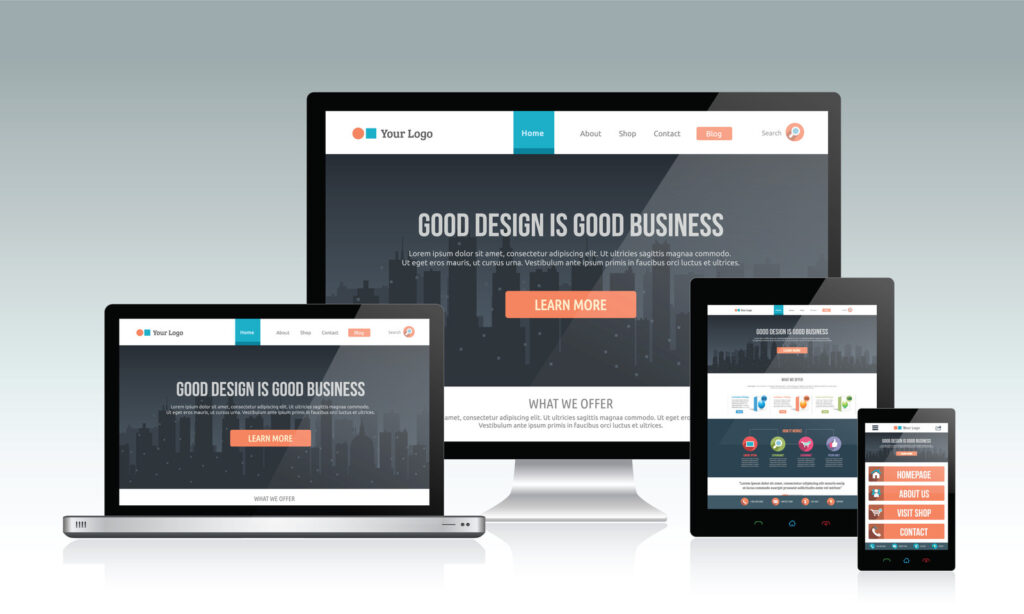 Written By: Mr Write
The essence of responsive web design is to create a website that provides an optimal experience for users across all devices. This means that the user interface elements of a responsive website re-adjust themselves to suit the devices they are being viewed on. Businesses prefer responsive sites as opposed to creating separate ones for desktops and mobile devices. Having an expert design separate websites for the same business is expensive not to mention impractical.
Changes in technology leave businesses no choice but to conform or be left behind by competitors. This means upgrading your website to work seamlessly on whatever device the user chooses. Whether they are in Smart TV, Smart phones, Desktop P.C or tablet visitors should be able to view everything on your site without having to resize, wait minute for pages to load or change their device settings. Having a responsive website brings several benefits to your business:
With a responsive website you will only have to publish content once rather than consuming time adapting the same content for different platforms. When changes take place in tandem across all devices that potential buyers use you can expect better returns on your investment.
A business site that has one URL and HTML on all devices is important to your seo efforts. This is because such a website makes it easy for Google and other search engines to index with the intention of organizing content. According to Google responsive website design is ideal as it eases the process of sharing and linking for users. To emphasize the need for responsive design Google have made it one of the factors to consider when ranking sites. This means that content isn't the only thing that will land you on the first page of search results.
Easy navigation without the constant need to zoom or click 'next' creates the ideal user experience. Visitors enjoy an optimized website because besides saving time it also saves them money that could have been used to buy extra data. This means that they will possibly return to your site, recommend it to a friend and hopefully buy your products and services.
The prospects of designing a responsive website might be scary for some businesses but that shouldn't be the case as it is a great way to cut costs. You will definitely use less money creating content for one site instead of two.
Responsive websites are the way to go for businesses that want to maintain a profitable online presence. It guarantees high rankings on Google, saves money for you and your visitors as well as prevent time wastage managing content on different platforms. You might not be conversant with responsive web design as a business man but that doesn't mean you shouldn't take advantage of the trend. There are lots of experts out there selling their design skills to companies that wish to conform to modern ways. Be careful as you choose a professional to make sure that they clearly understand responsive web design and are in a position to match it to the needs of your business.